2bleu's Mushroom and Swiss on Crostini Toast Appetizers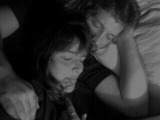 I created this one for my BTG Buddha. He is definitely a guy's guy, and loves swiss, mushrooms, and sports. (BTG = Big Tough Guy) :) To use the best herbs for this recipe, try Buddha's Herb Mix for Mushrooms
Directions
Place parchment paper onto a cookie sheet (or two). Lay out the toasted bread evenly onto the cookie sheet(s). Set aside.
In a large skillet cook garlic and shallots in hot oil over medium-high heat for 2 minutes. Add red peppers, saute 1-2 minutes.
Add mushrooms and cook, stirring occasionally, for about 3-5 minutes or until tender. Stir in assorted herbs.
Place a small amount of the mushroom mixture on top of each bread slice. (about 1 tsp each). Sprinkle some chives over the mushrooms. Sprinkle the shredded swiss over top of the chives.
Broil on low setting 1-2 minutes or until cheese is melted and bubbly. Serve immediately.