Kathy's Cheesy Onion Stuffed Mushrooms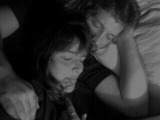 These appetizers can be topped with a variety of items after broiling for a wonderful presentation. From the recipe collection of Bird's sister Kathy.
Directions
Preheat broiler. Mix cream cheese and green onions and place in a piping bag.
Pipe cheese filling into mushroom caps and place on baking sheet. Broil for 5 minutes or until lightly browned.
Add toppings if preferred.