Raspberry-Chipotle Barbecue Chicken Pizza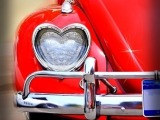 Easy to make ....yummy to eat This is a sweet-hot pizza made with easy to prepare ingredients Enjoy :)
Directions
Heat oven to 425°F.
Lightly spray 13x9-inch pan with non-Stick Cooking Spray.
Unroll pizza crust dough in pan; press dough to edges of pan.
In small bowl, mix preserves, barbecue sauce and chiles. Spread mixture evenly over dough to within 1/4 inch of edges.
Top with chicken, onion and cheeses.
Bake 12 to 20 minutes or until cheeses are melted and edges are deep golden brown.
Sprinkle with cilantro.